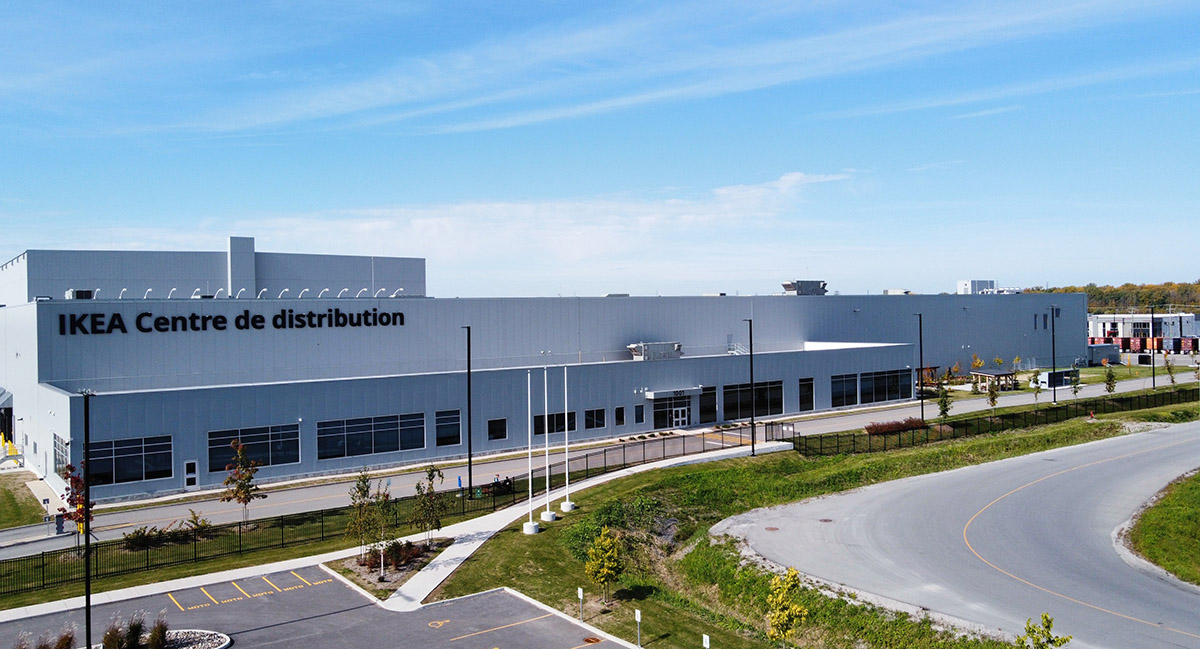 Ikea Canada Opens Distribution Centre in Quebec
Ikea Canada has opened a new distribution centre and customer distribution centre in Beauharnois, Que.
"I believe this facility will become a cornerstone of progress, serving not only as a hub for our operations but also as a testament to our unwavering dedication to delivering excellence and being a home away from home for our co-workers," says Mathieu Rochon, director of Beauharnois' distribution centre and customer distribution centre at Ikea Canada.
The Montreal-area location is the first Ikea distribution centre in more than three decades.
Ikea Canada says opening this larger facility will help to reduce transport distances and emissions by storing more products. In turn, it will bring the retailer closer to its customers.
By optimizing its distribution network, Ikea Canada also aims to further elevate the shopping experience and meet the ever-evolving needs of its customers by using automated storage and retrieval systems as well as automated goods to person picking and packing solutions.
"This endeavour reflects the culmination of many years of hard work, dedication, process improvement and leadership within the Ikea family," says Rochon. "Our commitment to teamwork and achieving remarkable outcomes has brought us to this pivotal moment."
More than 380 are employed at the new distribution centre, which includes on-site workout facilities and a co-worker vegetable and herb garden.
The new, state-of-the-art facility was awarded LEED silver certification. It is equipped with 20 electric vehicle (EV) chargers for workers and guests. The retailer will install an additional 15 EV chargers for commercial fleets in December, supporting its ambition to provide zero-emission home deliveries by 2025.