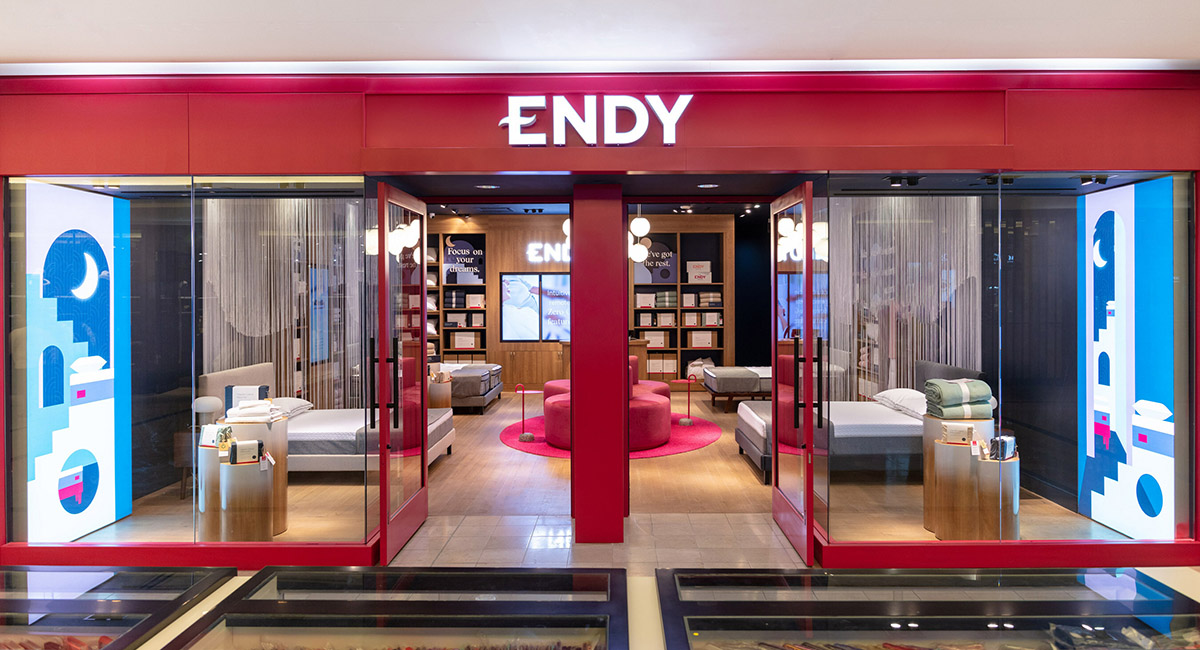 Endy Launches First Retail Location in Toronto Mall
After eight years as an exclusively direct-to-consumer retailer, Canadian online mattress brand Endy has stepped into brick-and-mortar.
"We recognize not every Canadian shops exclusively online, which is why we are so excited to bring the Endy experience to life through the opening of our first store," says Alexandra Voyevodina-Wang, president and general manager of Endy. "We believe in-person shopping will offer a natural continuation of the exceptional service our customers have always received online and will solidify the trust Canadians have in the Endy brand."
Opened Nov. 9, at CF Sherway Gardens in Toronto's west end, Endy's first physical storefront joins Casper and Sleep Country. Both entered the mall in spring and summer 2018, respectively, the same year Sleep Country Canada acquired Endy. Earlier this year, Sleep Country purchased the Canadian assets of Casper, whose 'sleep shop' is adjacent to Endy's in the mall.
Visitors to the Endy store will have the opportunity to test out the brand's premium mattresses tailored to meet Canadians' sleep preference and needs, and discover exclusive new products available in-store only. The company's product offerings include the award-winning Endy mattress, Endy hybrid mattress, recently launched upholstered adjustable bed, and an assortment of bedding, decor and bed frames, among other bedroom necessities.
Endy's expansion into omnichannel retail is a reflection of its impressive growth. Since it launched its innovative mattress-in-a-box in 2015, the Toronto-headquartered company has become the country's leading online mattress retailer. Endy has sold more than a million mattresses in the past eight years, and added many new products to its fleet, ranging from blankets to sofas.
This next stage of Endy's growth will introduce the brand to a new demographic of customers and offer its existing following a more personalized in-store experience, says the company.