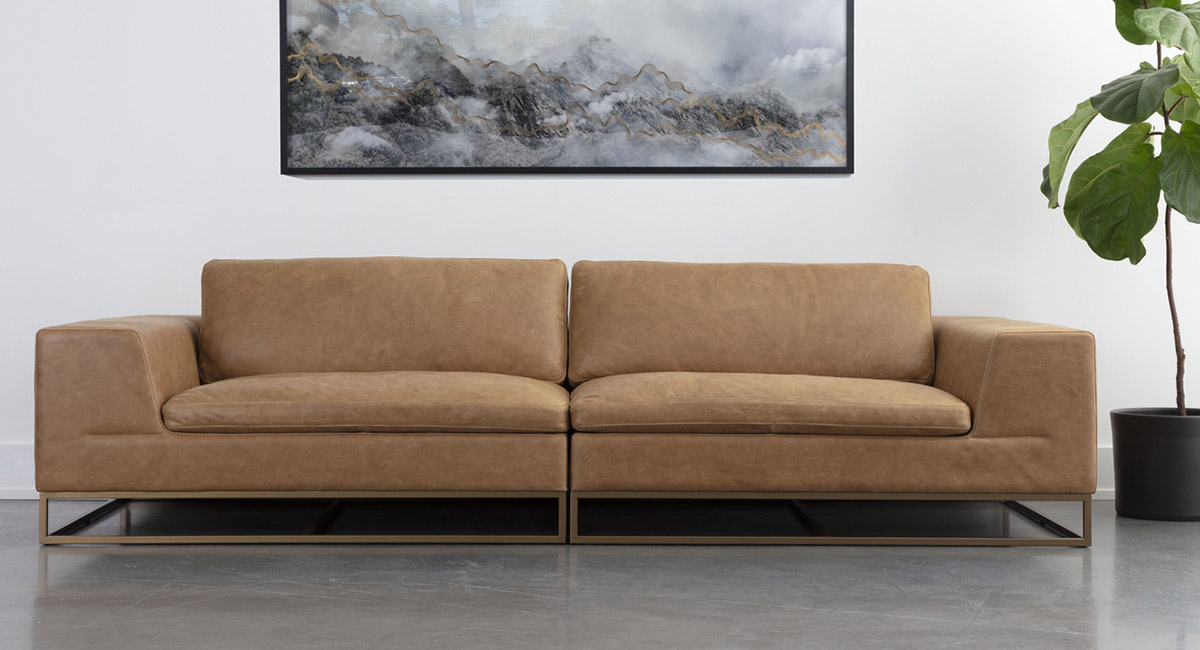 Sunpan Rolls Out Brand-new Designs
Sunpan has unveiled brand-new designs that showcase dynamic textures, unique fabrics and recently introduced colourways.
The company's product development team explored materials that invite touch and invoke the feel of varying textures in a product.
For instance, the Herriot coffee table in a recently introduced summer sand finish mimics a timber wood grain through concrete, ultimately using one material to portray multiple textures. The Alanya dining table and Mojave collection feature dynamic ripple and fold-like details not often portrayed through solid material. And the Caspian sofa and Laken sofa chaise both feature a soft yet knotty boucle fabric that boosts comfort with cloud-like cushioning.
In terms of colour palette, warm, earthy tones continue to be strong in this market.
A new colourway, Sahara sand, augments the company's leather line with introductions in camel and cognac. Sahara sand launched with two pieces, Tryor lounge chair and the Tadeo swivel lounge chair.
Velvets also continue to feature in the company's line with rich and luxurious rust and olive.
In addition to the introduction of unique textures and finishes, artisan-crafted products that are purposefully built for a lived-in or aged look were also showcased.
The Lathan lounge chair and Zanatta collection feature hammered metal surfaces that give a geometric textural feel. Likewise, the Auburn sideboard showcases patina-finished doors to mimic the natural progression and effect of time that is unique to each piece. The Corina collection features hand-carved, etch-patterned surfaces.