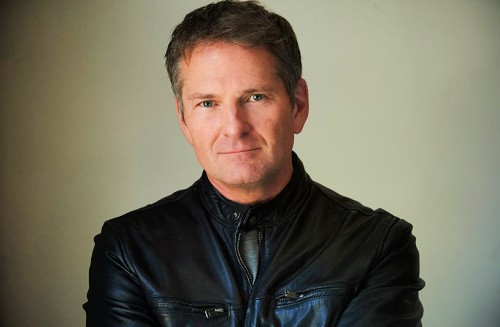 One-on-One: The Retail Prophet
Independent retailers of tomorrow are going to have to find new competitive differentials if they are to survive and thrive in the market of tomorrow. That's essentially the message Doug Stephens, this country's Retail Prophet, he will bring to members of Mega Group when he keynotes their first in-person convention since their pandemic was declared at the Airport Hilton Hotel here later this month.
The Toronto-based retail consult and author chats with HGO publisher and editor Michael Knell in the latest edition of One-on-One video, now live on our home page (click here to view), in a wide-reaching conversation that touches on his latest book, the impact of the pandemic, his message to Mega and the future of independent retailing.
"I believe the world of retail has changed and not purely as a consequence of the pandemic," is how the author of Resurrecting Retail: The Future of Business in a Post-Pandemic World starts of the conversation. "I truly believe the chemical composition, if you will, of the retail industry has been changed substantially.
"With very few exceptions, there isn't any competitive differentiation available to retailers through product," Stephens continued, recalling a recent consulting assignment where he discovered what he described as "the absolute proliferation of product" — in this case, sofa beds and mattresses.
His research showed both Amazon and Walmart — currently the world's largest retailers — offer well over 1,000 different choices of both sofa beds and mattresses. Even Canadian grocery giant Loblaws sells them.
"So, the message to this group of retailers is if you believed at some point in time, you were trading on the basis of product, that ship has sailed," he maintains. "That's simply not a viable option when your competitors are bringing thousands or tens of thousands of products to market. If you think convenience is going to be your mainstay, you're probably wrong about that as well — Amazon is accelerating its ability to deliver, straight to our doors in a day or less. If you think price is your competitive advantage, you may want to rethink that one as well. If you're going up against a Walmart on price, that's not somewhere you want to compete.
"If you can't viably compete along any of those axes, you have to find new high ground," Stephens continued. "I want to share with Mega members is a perspective on how companies — who don't happen to have the luxury of being an Amazon or Walmart or any other major national chain — are competing by presenting a new dimension to consumers, that obviously meets and addresses their needs."
He believes the key to success, particularly for the independent retailer, in the future lies in culture. "I suggest in the book there are four basic areas where a brand can really dominate," he said. The first three are product selection, price and convenience.  That's where culture comes in, because brands stand for ideas.
"Let's such Patagonia as an example," Stephens told HomeGoodsOnline. "A brand that is literally constructed around the idea of environmental protection. Everything they do is in support of that goal. By definition they become sort of a cultural icon in their space. That's a great place to be."
Another area where businesses can differentiate themselves is to be entertaining. "If you're a bedding retailer you may sell the same products that are available down the street, but you do so in such a way as to create an entertaining shopping experience where you make the process of buying the product more fun, more informative and more engaged than your competitors do."
Noting the world has changed radically over the past few years hasn't robbed Stephens of his faith in the power of independent retail.
"We certainly have access to more goods than we ever have with a greater level of convenience than we ever have," he pointed out. "But the question is, have we lost the magic of retail? Have we lost the art and, most particularly, have we lost the humanity of retail?
If anything, I look at independent retail as the ultimate manifestation of all those things. It really is about human beings who want to offer something of value to other human beings and make a connection along the way," he said.  "The best retail experiences I have ever had in my life have not been in the huge chain stores or the conglomerates, it's been in small, independent stores around the world. It's that entrepreneurial and creative energy that really is the lifeblood of the entire industry."
Click here to see this episode of One-on-One in its entirety.
The Mega Group convention will be held at the Airport Hilton Hotel in Toronto from October 12 to 14.