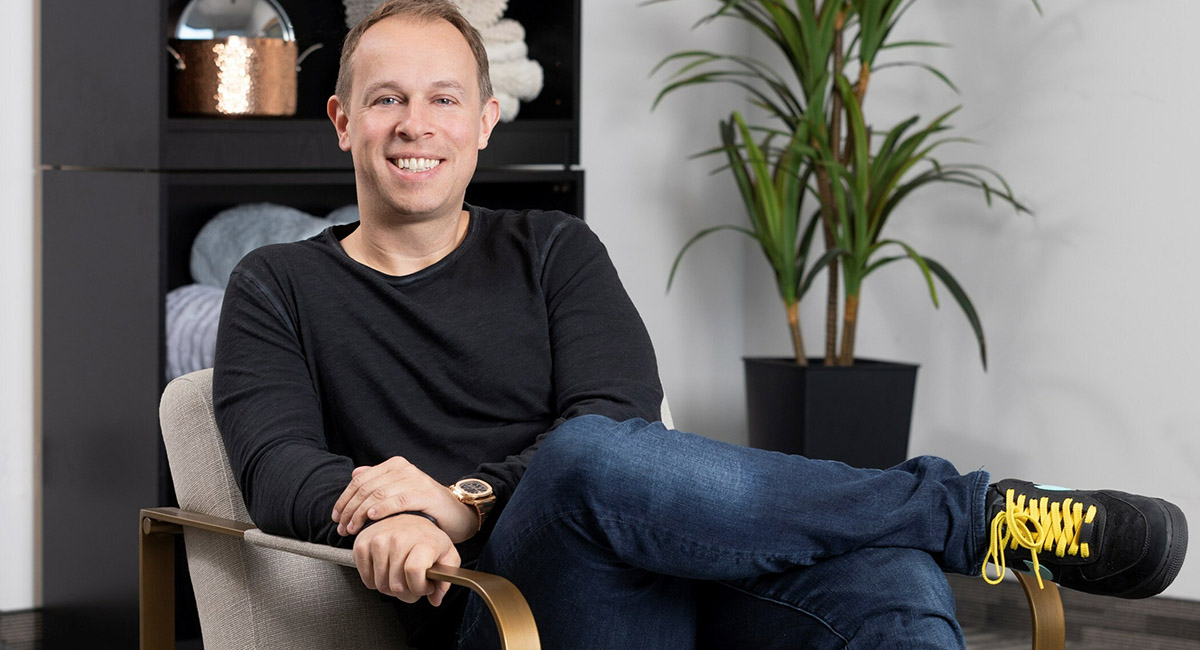 Canadian retail magnate Doug Putman will step into this country's home furnishings space this summer by taking on 21 of the vacant store leases left following the bankruptcy of Bed Bath & Beyond.
Putnam's self-named investment firm already operates a retail portfolio that includes Toys R Us Canada, Babies R Us Canada, Sunrise Records, Alex Brands (including Alex Toys in the United States), T. Kettle and HMV in the United Kingdom, among others.
The new retail chain will be called rooms + spaces and will open its first 21 locations in former Bed Bath and Beyond and buybuy BABY storefronts across the country beginning this summer.
In a statement, Putnam Investments said rooms + spaces will target the modern shopper who is looking to create spaces throughout their home that reflect their unique personality and style. The stores will carry a broad range of products for every room in the home. From essentials such as kitchen gadgets and luxurious towels to unique items like bed wedges, cherry pitters and charcuterie sets, the stores will have everything needed to transform a space – whether it be a house, apartment or cottage – into a home.
Putman is acquiring more than 800,000 square feet of real estate with this acquisition.
"With so many empty storefronts across the country right now, Canadians are craving enjoyable in-store shopping experiences, where they can see and touch products, especially when it comes to outfitting a home. I see such a strong opportunity to invest in Canadian retail and I'm always looking for new opportunities," Doug Putnam said. "The creation of a new home brand was a natural addition to my retail portfolio, which now provides shoppers with everything they need across the baby, toy and home categories."
rooms + spaces is actively hiring 500 associates and will open more positions in the near future. Interested candidates are asked to apply online at roomsandspaces.ca.
rooms + spaces will support Canadian businesses and suppliers wherever possible and carry iconic brands, such as oxo, Homedics, Cuisinart, Martex and more.
Canadian Tire Corporation (CTC) announced early last week it had acquired 10 of the former Bed Bath & Beyond Canada leases for $1.6 million which will be used to house additions to its Mark's Work Warehouse and Pro Hockey Life banners.
Putnam Investments didn't disclose how much it paid for its 21 leases but Retail Insider reported it's believed to be approximately $3 million.
Leading the new retail company as president will be Greg Dyer, formerly general manager of Bed Bath & Beyond Canada.
"I can't wait to welcome shoppers into our new Canadian-owned rooms + spaces stores this summer," he said. "Our team is excited about creating product assortments tailored to Canadian homes and decorating styles. Whether it's couples seeking affordable decorating or entertaining solutions, or parents supporting the needs of students moving away to school, our store associates are here to help consumers find everything they need to make their home their own."
In a telephone conversation with Home Goods Online, Dyer said rooms + spaces won't carry full-size furniture items such as living room upholstery or bedroom furniture and instead will focus on occasional and accent furniture, at least in the beginning.
The store will also take an EDLP (every day low price) approach to its product profile and positioning, although it will place greater emphasis on higher quality and more made-in-Canada goods than BBB Canada.
"Our target customer wants – whether she's downsizing or upsizing – to make her living spaces more efficient, more comfortable," he enthused, adding their intent is to be both 'inspirational' and 'aspirational' in both their marketing and merchandising. "We're also very excited about our Canadian suppliers and there are some wonderful ones that BBB didn't represent well and we're going to change that."
The stores average about 27,000 square feet – the largest being 38,000 square feet and the smallest 21,000.
"There is a void in the marketplace and those 21 stores are just a starting point – there are a lot of fill-in opportunities," Dyer said.
The stores will be located in former Bed Bath & Beyond and buybuy BABY locations in the following cities:
British Columbia: Kelowna: Orchard Plaza, 1540 Keehn Road; Langley: Langley City Square, 19860 Langley Bypass; Vancouver: 1740 West Broadway; Victoria: Mayfair, 775 Finlayson Street.
Alberta: Calgary: Brentwood Village, 3630 Brentwood Road and Chinook Station, 306 Glenmore Trail SW; Edmonton: South Edmonton Common, 2021-98 Street NW and West Edmonton Mall, 8882 170 Street.
Saskatchewan: Regina: Grasslands, 4855 Gordon Road; Saskatoon: Preston West, 1709 Preston Avenue North.
Ontario: Belleville: Bell Front Shopping Centre, 366 North Front Street; Cambridge: Smartcentres Cambridge, 70 Pinebush Road; East Gwillimbury: Green Lane Centre, 1-18126 Yonge Street; Kitchener: The Boardwalk, 225 The Boardwalk; London: Westwood Centre, 3325 Wonderland Road; Richmond Hill: Bayview Ridge Shopping Centre, 225 High Tech Road; Stittsville: 5487 Hazeldean Road; Stoney Creek: Heritage Greene, 1783 Stone Church Road East; Whitby: Thickson Ridge Power Centre, 1650 Victoria Street East; Woodbridge: RioCan Colossus Centre, 67 Colossus Drive.
Newfoundland: St. John's: The Village Shopping Centre, 430 Topsail Road.