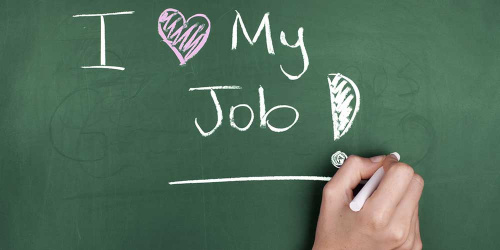 Increase Team Engagement and Productivity by Doing More
By Donald Cooper
Whatever type of business you're in, how could you benefit from this simple but brilliant insight from one of my consulting firm's clients? This client, a retailer with 17 branch locations, had problems with staff engagement, low staff productivity and high staff turnover. And it was the best and brightest team members who quit first, because they're the ones who got bored first.
His gutsy but brilliant solution was to put each of his retail salespeople in charge of merchandising, housekeeping, stock replenishment and staff product knowledge training for one specific area of their store. These jobs were previously done by a bunch of experts from head office who travelled to each location, at great expense, to do them.
Did this mean that he had to do some training for each team member? Absolutely. But the results were spectacular!
The result has been a much higher level of staff interest, commitment and productivity. This improved performance and moral greatly in every store. The staff are more engaged, their jobs are more interesting, they undertake their additional responsibilities during slow periods, rather than just standing around getting bored. And each one of them is worth more, so they're all paid more. Did a few staff leave because they didn't want to grow? Yes.
Net result is sales and profits are way up while operating expenses and staff turnover are way down. Staff feel they have a retail career rather than just a retail sales job and, because the staff have taken ownership of running the store wonderfully, the boss now has much more time to plan and grow the business – and to have a life.
This doesn't mean that you can load up already overworked employees with even more work. That will backfire horribly. What this does mean is if you take the time to rethink and reallocate responsibilities and assignments to enrich everyone's job, you'll be amazed at the increase in productivity and engagement of most of your staff.
Whatever type of business you're in, how could you give your team additional responsibility, more initiative and an opportunity to earn more money? Get their input on how you can all work smarter. Assure them of your commitment to their personal, career and financial growth as you work to improve and grow the business as well as their lives.
Here's something else to think about:
Quick business tip: Five great fact-finding and relationship-building questions to ask your staff when chatting with them from Wayne Rivers of the Family Business Institute in Raleigh, North Carolina.
As you work to create a more loyal, committed and efficient team, below are five great questions to ask your staff, individually, when you're chatting with them. The key is to really listen to their answers.
How's work going for you these days?
What's most challenging for you on the job? How can we help with that?
How would you like to see your career develop in the next few years? How can we help with that?
What can we do to make things easier for you to perform effectively?
What do you enjoy doing when you're not at work?
Note: When they tell you, a great follow-up question is, "How did you get into that?" They'll be delighted to tell you about how they got into fishing or gardening or coaching hockey or building a model railway – or whatever it is.
How can these five questions be helpful to you and what will you do with them?