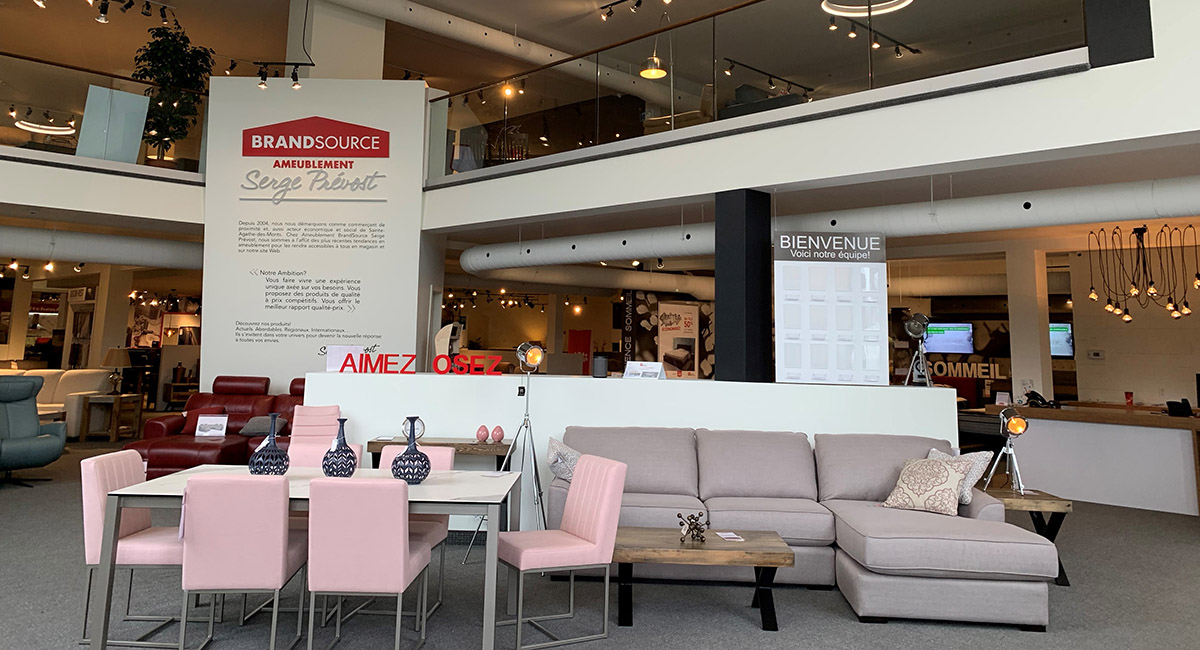 How Retail Store Design can Help Sell Product
By Michael J. Knell
Strip away the frivolities and misconceptions, interior design has one goal in a retail environment: to help the store owner sell more product at a better margin. That's how Carole Vallières defines her primary responsibility as commercial design director for Mega Group, a position she's held since 2001.
"My role is to make the product stand out," she said in an interview held during the group's member conference. "It's about making sure that the product is well presented."
Vallières is also quick to point out there are real and distinct differences between interior design, interior decorating and merchandising.
Interior design is about the cube — the space the store inhabits.
"I take care of that space and make sure the traffic flow will be easy throughout the entire space, making sure all of what you want to show in your store is accessible visually," she says. "I create the maze for the consumer to go through. The interior decorating will then dress that space."
The interior designer will make sure the retailer uses their available space to its fullest potential while the decorator selects the colour palette that those entering the space — be the employees or customers — will see.
"The merchandising will then decide the selling strategy," Vallières says, adding the designer creates a grid and the merchandisers indicate what SKUs (stock keeping units) are going to be placed within the grid.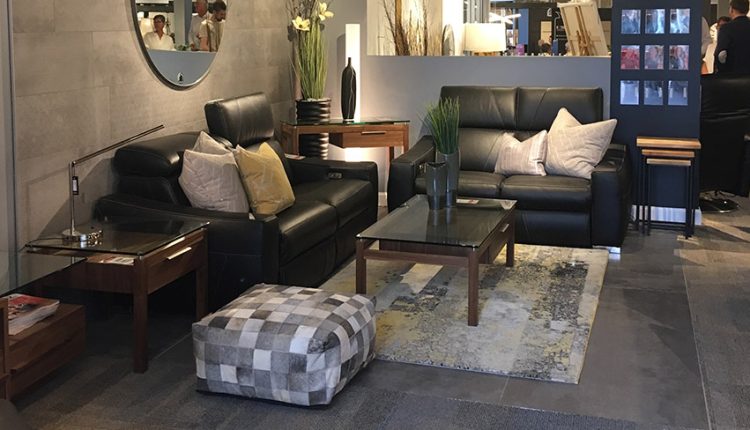 Working out of Mega Group's office in the Montreal suburb of Boucherville, Vallières and her team handle an average of 20 projects a year, which vary from updating a department to a complete store renovation. From what can be determined, the member-owned Mega is the only buying group — and, indeed, one of few retail organizations — in North America with an in-house interior design department.
She also firmly believes there's a direct connection between a well-designed store and sales — in fact, the retailer's top line is the first subject to be discussed and analyzed when she and her team take on a new project.
"When we start a project, my first question is how much do you sell? I need to know how much you sell per category because that will indicate where your weaknesses and strengths are. Sales are extremely important," Vallières observes, adding if the retailer's average ticket at the beginning of a project is $600, for example, after the project is finished it often goes as high as $800.
She believes a well-designed store builds customer loyalty and points out there's a reason why shopping centre leases usually contain a clause demanding the retailer renovates the space every five years.
"That's because they know if the retailer doesn't renovate, traffic flow will go down and consumers will be less interested in the store," she says. "The retailer always needs to stay on top of these trends in order to remain valid to the market."
In her experience, sales climb anywhere from 15 per cent to 25 per cent in the first year after the redesign is finished.
"Normally, margins will also go up because when selling a sofa at $900 (before the redesign project), you're now selling one at $1,200 and the sofa at $1,200 normally has a better margin," she notes.
Vallières observes most retailers she encounters don't have a good understanding of what interior design really is — especially in a retail environment.
"I'd like to say they understand but they don't," she says.
They often think all Vallières does is choose pretty colours. While she does, indeed, choose pretty colours, there's more to the process, which is geared at one goal: improving sales.
A well-designed store has immediate and distinct attributes.
"When you come into the store, you're being wowed," she says.
This wow factor often comes from two factors: lighting and circulation.
"Lighting is one of the most important things in retail," Vallières maintains, adding she discourages the use of fluorescent lighting because it doesn't shine on the product and usually recommends good track lighting.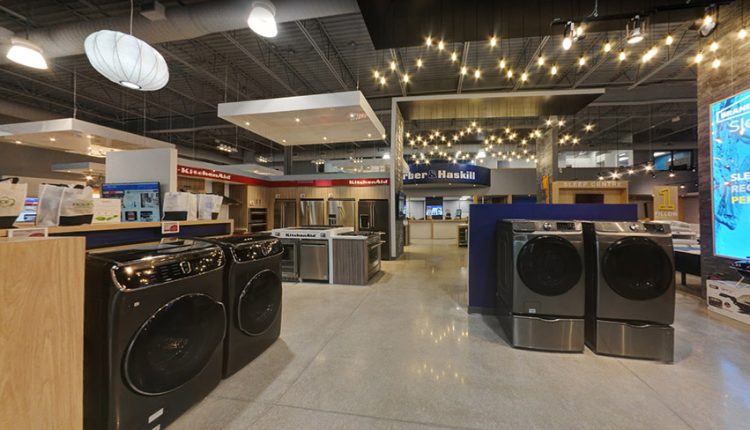 Circulation, that is how the customer moves through the store, should also be product-focused — a series of vignettes, which she describes as "an ensemble of what needs to be presented … and every time the customer turns around, she sees another one. The customer is attracted from one point to another without even knowing that she's doing so."
The interior design, she says, creates "the true myth of the store."
Vallières cautions there is a process to creating a new interior design — one she follows without fail.
"It's extremely important for me when meeting the owner to go through the store and understand how he sees his store," she says. "I want him to talk about his weaknesses and when I sit with him, I ask 'What's the different between you and the store down the street — your competition? What do you think you're good at?"
The answer to that last question is often service. However, Vallières notes their definition of service is rarely the same. What she's looking for in that initial conversation is a sense of the owner's personality — something that needs to be reflected in the store's design.
After all, she points out, the store design isn't always nice or beautiful.
"A dollar store has a design and that design is meant to say, 'I have cheap products of every kind'. When the customer comes in, the colours are geared to that, the traffic flow is geared for that — it's the same idea. A designer did that store as well as I could have done another store in furniture."
She also notes for a store with 15,000 square feet of selling space, a complete renovation project typically takes five months with costs ranging anywhere from $22 to $30 per square foot.
"The design process usually takes about two months," she says.
Vallières recommends owners look at redesigning their store's interior every 10 years or so.
"Having said that, I always encourage retailers to update colours, materials, wallpaper and greeneries — anything that captures interest — more often. After all, new is exciting," she enthuses. "The whole idea is to gain more traffic."