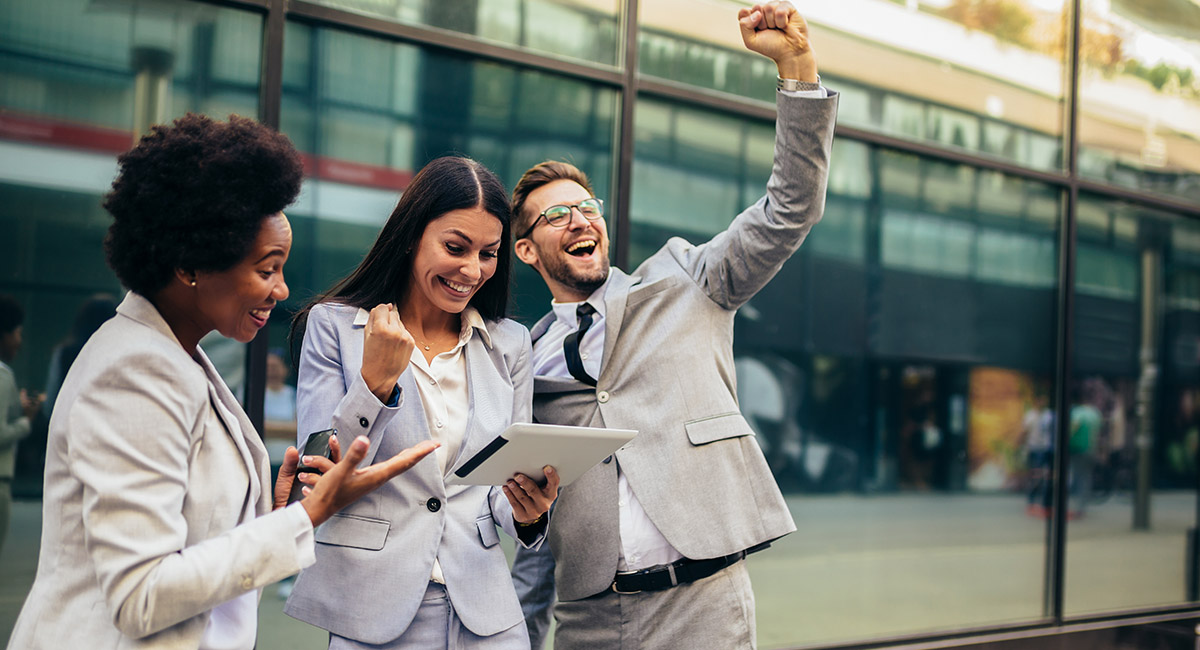 EU Companies Excited about Entering Canadian Market
By Ashley Newport
One sure sign of normality in the post-Covid era is the return of in-person networking events, especially those inviting furniture and home goods businesses from across the ocean to connect with Canadian customers.
This past May, participants in the Furniture Go International project — the largest European network of furniture and interior designers — convened in Toronto for a one-day networking event. Coordinated by the Consul General of the Czech Republic and held at the Ontario Investment and Trade Centre, the event hosted companies from Slovenia, Romania and the Czech Republic. More than 20 businesses specializing in everything from wood furniture production and digital services to supplies for offices, restaurants and other commercial spaces attended.
Eva Bartoňová, head of the consulate's trade and investment section, says this was the first time the consulate organized a networking event specifically for companies in the furniture industry. The group had a sit-down chat with an interior designer and a design specialist. Topics of discussion were the Canadian market and opportunities.
The event was part of a larger project to promote clusters of European furniture and home goods companies in foreign markets.
"We want to build ties and get to know the community," says Bartoňová. "You need to form partnerships and trust over a longer period of time."
Bartoňová says the recently-implemented Comprehensive Economic and Trade Agreement makes it easier for Canadian and European businesses to connect and grow their operations.
According to the Canadian government, the agreement, which comes with tariff reductions, has led to an "impressive growth" in trade between Canada and the European Union (EU) since 2017. Two-way trade reached a record high of $100 billion in 2021, an increase of almost 34 per cent from 2016.
Data provided by the consulate indicates that in 2021, Canadian furniture and household goods imports from the Czech Republic, Slovenia and Romania totalled $9,289,936. That value continued to grow in 2022, when imports totalled $15,148,174.
The consulate says the EU furniture industry, known for its high-end and trend-setting products and designs, consists of approximately 130,000 companies that employ more than one million workers
The event has already generated positive feedback. Given this, the consulate is looking at connecting Canadian companies with possible partners in Eastern Europe.
"We are considering bringing some Canadian partners to the Czech Republic as a follow-up to this mission to visit companies in person," she says. "What's really key, above all, is following up on all the connections made here and showing people how high-quality the products are," she explains.
Monika Slabá, finance director with the Czech Republic-based Wood 4 Ever, says the networking event was a positive experience for the small company known for producing solid wood furniture.
"Our production is totally different. It's based on customer demand only," she explains. "We've never done the same piece twice in 35 years."
Slabá was encouraged by the warm reception in Canada, and believes there are a lot of similarities between the two regions.
"It's a totally different country but it felt like home," she says. "I spent some time talking to potential contacts and I was so happy to find out the Canadian market is like the European market."
At present, Wood 4 Ever only sells to European clients (both commercial and residential), but Slabá says the company is excited to potentially broaden its network and sees the event as a good start.
"After this first visit, it sounds great and it could work but we need to spend more time and energy, and find out how to market ourselves," she says. "We know how to deal with the client long-distance and we're also able to provide built-in projects long-distance. If you are willing to give the customer something, it doesn't matter if it's in Europe or in Canada."
Jan Pehal, chair of the administrative council of residential and commercial furniture company Nadop, agrees the event was a positive experience.
"I was able to travel with my dad, who's the founder of the company," he says.
Also based in the Czech Republic, Nadop got its start in the garage of Pehal's family home. It grew from a four-person operation run by his parents, brother and cousin to become a bustling high-end furniture business that sees more than $4 million euros in annual sales.
As of now, a significant number of Nadop's clients are located in the Czech Republic, but the company also does large commercial projects in France. Even though Nadop has yet to lockdown clients across the Atlantic, Pehal sees a lot of potential in Canada.
"Toronto is one of the most developed cities in the world. There are so many opportunities and we see a big opportunity for success in the market," he says. "We are really pleased the Canadian style of cabinetry is quite similar to the European one, so we're perfectly ready for this market and it was nice to (get to know) it."
Bernard Likar, advisor at the Wood Industry Cluster (WIC) in Slovenia, a delegation of six furniture companies that specialize in carpentry, millwork and manufacturing, says the cluster participated in the event to connect with architects, interior designers and distributors, among other people in the industry, and to acquaint itself with the Canadian market.
"(We wanted) to become familiar with the business environment and the opportunities for exporting furniture, especially finished residential and office furniture, as well as hotel furniture," he says.
Likar says his data indicate that in 2022, Slovenia saw $4 million in furniture exports to Canada.
"According to the responses of our companies, the Canadian market is very desirable, so we can think about further delegations and other supporting activities to strengthen business with Canada," he says. "A free trade agreement between Canada and the EU is also an advantage."
Ashley Newport is a Toronto-based freelance journalist who writes primarily for trade and business publications.