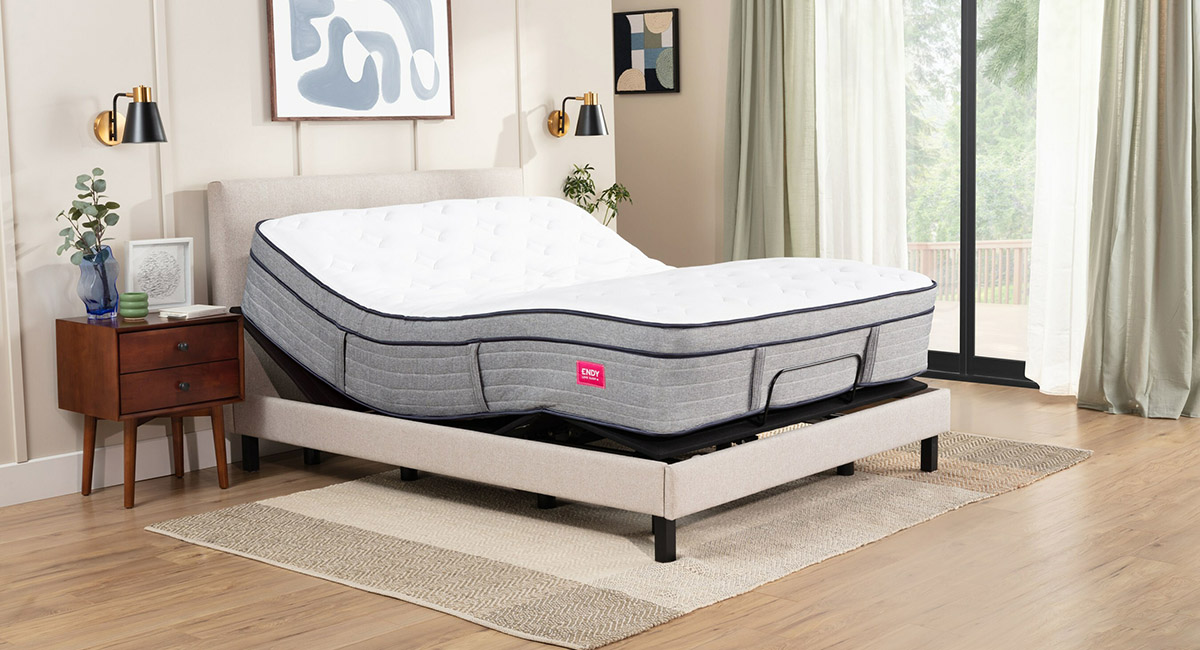 Endy Unveils Upholstered Adjustable Bed
Endy's latest product offering, the upholstered adjustable bed, is designed with cutting-edge features and functionality to deliver a personalized sleep experience.
It boasts a sleek and modern look, while offering a wide range of customizable positions to cater to each individual's sleep preferences and health or wellness needs.
The head and foot of the bed can be raised with a simple touch of a button. This allows users to sit up for reading or watching television. It also aids with alleviating snoring and acid reflux discomfort. The raising foot feature promotes better blood circulation and helps reduce swelling and inflammation.
Additionally, the bed's ability to recline to a zero-gravity position helps relieve pressure points, improve circulation and enhances relaxation.
The upholstered adjustable bed is compatible with standard-sized foam and hybrid mattresses. It is available in two neutral tones, heather grey and warm oat, to seamlessly blend into any bedroom decor, matching style with functionality.
Endy pricing starts at $1,650. Purchase comes with a 30-day trial period and a 15-year limited warranty.